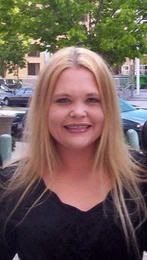 Hot off the press release
Loretta Nall will participate in gubernatorial candidate debate.
Alexander City, AL,-- Jan 07, 2006 —Alabama gubernatorial candidate, Loretta Nall, will participate in the candidate forums being sponsored by the Smith-Leonard VFW Post in Wetumpka, AL.

This event will take place on January 23, 2006 at VFW Post 4572 located at 100 Otter Track Rd. in Wetumpka beginning at 7:00 p.m.

...Some of the topics Nall plans to address include drug policy and prison reform, repealing gun control laws, tax credits for private & home school families, non-compliance with the Patriot and REAL ID Acts, the Iraq War and Alabama sovereignty over the state militia, states rights, separation of state and church, fair taxes, gambling, ballot access reform, ballot initiative and referendum and bio-diesel.
You go girl.
Loretta Nall for governor
. Yeah. Can't wait for the inauguration ball.
Update
: Heh. She's a roll. Loretta got
a good mention on the local news
.