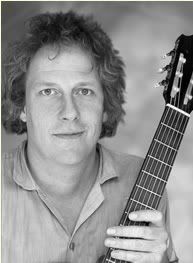 Hey Brother
Mark Herschler isn't related to me by blood, he and the rest of the clan are my chosen family. We go way back. We lived together as housemates, we haunted the night scene together and we've traveled life as soulmates for more than one lifetime I think. I was bowled over when I googled him on a whim tonight and found he has
a new website
.
The mp3 samples need a little work but after listening to what I could of his
first
two
albums I'm sitting here absolutely weepy from the memories of the days when they were recorded. The whole extended family was together then. We had some golden times.
Mark is one of the most incredible musicians I've ever known. Check out
the CD section
. Buy something. I guarantee hours of listening pleasure. It's amazing how his early stuff is still so fresh. I wish he could have put some of the even earlier tapes on CD as well. I can't play them anymore and I would love to hear Waiting on the Rain.